Every August / September one of the biggest gatherings of marketing and digital professionals in the world takes place in Boston, MA.
Yes, it's HubSpot's INBOUND conference, a celebration of all things HubSpot and a treasure trove of experts, all speaking about digital, marketing, sales and CRM.
As an agency we have been attending for a few years now, but this was my first in-person experience at an INBOUND event… It didn't disappoint.
Now, for one, the scale of this conference is incredible, over 10,000 people all in one place to learn and network. There was a real positive energy there, likely down to the fact that this is the first in-person INBOUND post pandemic (It's been digital only for the last 2 years). Actually, INBOUND this year was a 'hybrid' event, meaning people could both attend in person and online, which is a great concept.
So down to the question… What did we learn?
HubSpot is going all out on community building
So the big message this year from the senior team at HubSpot is that we are in a 'Crisis of Disconnection', people are disconnected from businesses and businesses internally are disconnected in their data and systems approach.
The way people interact with businesses and the buyer's journey has changed post pandemic, which I completely get. People have been living their lives non-stop online. Communicating, socialising, working, purchasing services and products all switched online overnight. So now, businesses are finding it difficult to engage consumers with pre-pandemic traditional marketing techniques, think ads, content, organic social.
HubSpot's answer to this… it's about building communities. Community around your business, the products and services you offer, and leveraging the influencers in these communities. Community building has always been a big area of social media and influencer marketing, so it will be interesting to see how HubSpot start to set up their platform to enable community building, and with the launch of connect.com we could be seeing the start of a new community driven movement.
You can use social media data to build out your SEO strategy and personas
I attended a really insightful deep dive session with Rory Hope who is head of SEO at HubSpot. His theme was all around how you can leverage social media data, specifically Twitter data to build out more precise and contextual SEO personas.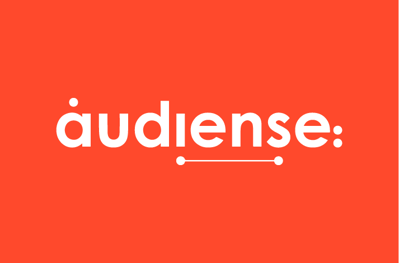 Without going into huge amounts of details it basically involves, identifying your businesses high intent keywords and who your main competitors are as you would via keyword research.
You then upload your keyword competitors into a software called Audiense which will create some affinity audiences based on your keywords and your keyword competitors.
Then this tool allows you to identify the social media influencers for these personas / audiences you have built, and you can gather the social handles of these people and build Twitter lists.
This then allows you to see the themes, content types and topics that the influencers in these areas are using which can then inform you on your own businesses content strategy, as you have first hand data and visibility of content that is working in your SEO persona's sphere.
There is a bit more to it than this, but I found the overall concept really interesting and it's something we will be looking at internally here.
RevOps or Operational capability?
You can be forgiven for questioning what revenue operations actually means, with the variety of buzz phrases that litter the digital landscape. It was one of my missions to find out what HubSpot thought it was:
RevOps is all about making it easier for Ops teams to work efficiently with the rest of the business.
It's about taking away manual processes through the use of automation.
It's enabling Ops teams to align with the other business functions more effectively through collaboration tools
It's enabling data to sync correctly between multiple systems
It's enabling a more streamlined way to cleanse data and keep it clean
So overall, in a way it really is revenue operations, because by making Ops more efficient, it makes all of the other business functions more efficient, leading to an increase in generated revenue. AI is going to be a big part of HubSpot's future.
Want to learn more about RevOps? Read our guide on the topic here!
AI is going to be a big part of HubSpot's future
Ah yes, AI… The concept that sounds more Sci-Fi than a useful tool.
However, it was actually part of the main keynote speech with the release of HubSpot's AI recommendations tool.
Now, we should note here that this is only being released on Ops Hub as a recommendations feature for data cleansing automation. Nevertheless, it paves the way for future use of AI within the HubSpot platform.
You could quickly see the AI in HubSpot being able to recommend other automation types based on how people are interacting with marketing and sales assets.
.You could see it eventually making certain operational process decisions behind the scenes too. It could even make smart content decisions on your website, what should be shown, and who to show it to. The possibilities are really exciting.
Anyway I have it on good authority from a few HubSpotters at INBOUND that AI is firmly on the roadmap, so we will see.
Tech for techs sake
This is a slightly different finding which was more of an observation and an annoyance for everyone at INBOUND this year… The badge networking system. So let me explain.
Everyone who attended in person this year was given a lanyard with a name badge. But, included on the name badge was this mysterious flashing light. This glowing phenomenon was actually a way to pass on your contact information to other attendees enabling networking to be seamless, it was also the main way to get into talks and deep dives.
So the concept was, you click your badge, the light flashes and if the person you are talking to does the same then your contact details are swapped via the Inbound mobile app. Great in principle, however the execution of it… not so good.

For one, the app this year was really not a great experience to use, it was buggy and half of the people you swapped info with didn't appear on your contact list, which made the whole concept slightly pointless. It was difficult to register for sessions and often there were multiple barriers to booking the talks you wanted to attend. There were also multiple times where the system crashed and trying to get in registered sessions was a bit of a nightmare. The takeaway?
Flashy, shiny tech isn't always the best way to go. In fact, if they had just given everyone a unique QR code instead, it probably would have been a better experience.
Sometimes tried and tested means are more effective than the next shiny toy that hasn't been tested. I think that applies to digital and marketing as well. Always be testing!
The colourful lights were great though, it was like a Coldplay concert.
Conclusion
INBOUND was a great experience. Being in this bubble of HubSpot and being able to soak in the knowledge and atmosphere of such a big event was incredible.
Bring on INBOUND 2023!